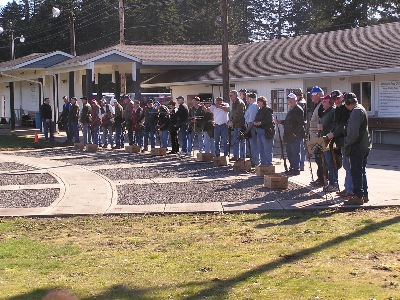 Trap shooting is the mainstay of our gun club.

Shooting is done from 5 different posts. Yardage is measured from the trap house at 16 to 27 yards.

The greater the yardage, the greater the challange. Each target will leave the trap house at a different angle and that's when the fun begins!

There are many varieties of fun shoots which test your skills.